Why Measuring Your Company's Emissions Can Give You An Edge
The what, why and how of carbon accounting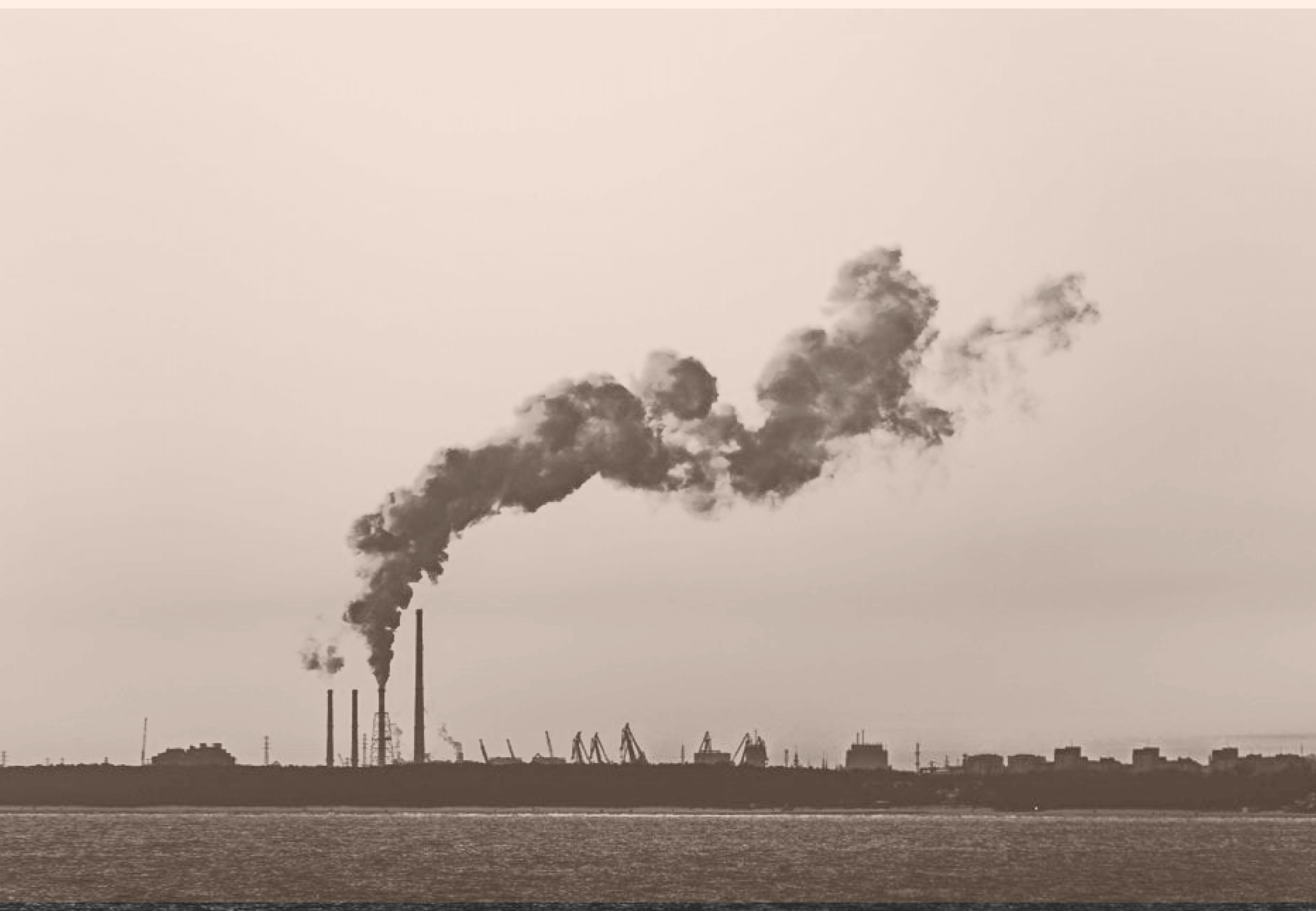 To halt climate change to a level at which the impacts stay somewhat manageable and avert overall disaster, changes need to be made. The world has agreed upon limiting global temperature rise to 1.5°C, or well below 2°C, under the Paris Agreement that was adopted in 2015. This would require reaching net-zero emissions by 2050 and a reduction in emissions of 7.6% every year this decade.
The only time the world has experienced such a drop in emissions was due to the global pandemic and strict lockdowns implemented to stop its spread. In 2020, global CO2 emissions are estimated to have dropped by almost 8% compared to 2019. The previous record of decline in emissions was 1.3% after the financial crisis of 2008-2009.
Overall, energy demand has been growing over the past decade, and so have emissions from our still very fossil-based economies. Post-COVID, this is expected to continue if recovery plans are not green. Even if current Nationally Determined Contributions to the Paris Agreement are achieved, global warming will only be limited to around 3.2°C by 2100.
To really start with emission reductions, it is necessary to take collective responsibility on an individual, corporate, and government level. For companies, the transition to a carbon-neutral economy presents both risks and opportunities.
These can be managed by incorporating climate strategy in the management of a business, starting with measuring greenhouse gas emissions. Insight into your company's carbon footprint can:
Enable you to reduce financial risks;
Be prepared for current and upcoming regulations;
Help in identifying and seizing market opportunities;
Meet growing consumer demand for low-carbon products.
This article provides an overview of the added value of evaluating your company's emissions and will explain what you can do with the insights gained from doing so.
The added value of knowing your emissions
Measuring your emissions is first and foremost useful in getting to know how and where in your company's operations and value chain emission reductions can be achieved. A carbon footprint consists of the total quantity of greenhouse gas emissions, converted into CO2 equivalents, that are produced in your company's operations and value chain over the course of a set period.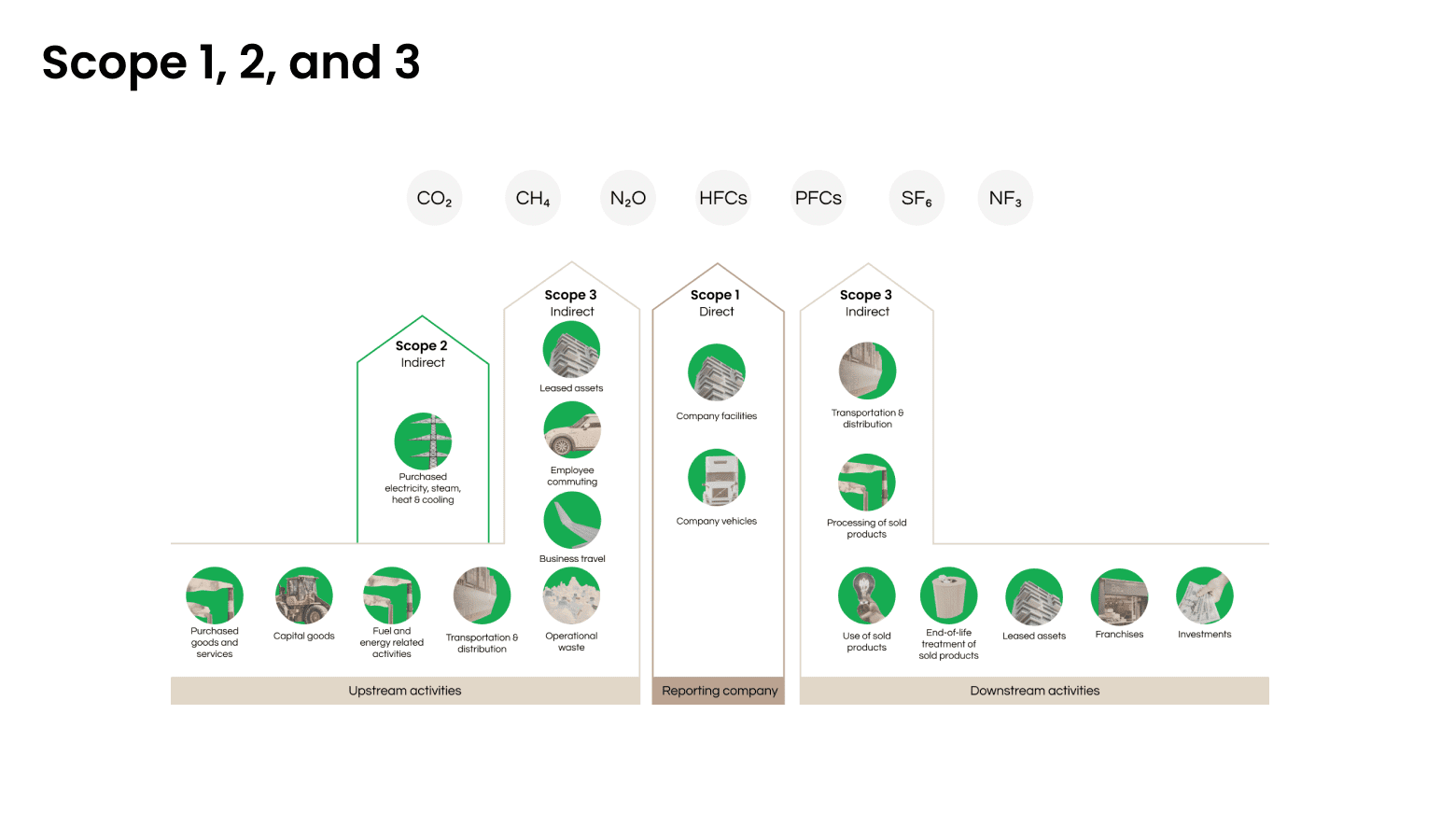 Insight into your carbon footprint allows you to detect major sources of emissions throughout your business. From there, reduction opportunities can be identified and reduction efforts can be prioritized based upon impact. This allows for the development of a reduction strategy that will result in meaningful emission cuts. It also provides opportunities to increase energy efficiency and cut back on energy costs.
Apart from cutting down on emissions and energy costs, measuring emissions can create additional benefits for companies of all sizes.
It helps with aligning your business towards current climate regulations and climate ambitions.
Measuring emissions enables you to prepare for future regulations, which otherwise might have a negative financial impact on your company and its value chain. A good method for aligning your business with the existing and upcoming regulations is by setting an internal carbon price. While, at the same time, seizing low-carbon and efficiency opportunities.
Carbon disclosure and transparency on reduction targets can benefit your company's competitive advantage and reputation.
Getting ahead of regulations
As the effects of climate change start to get more and more serious, the call for ambitious climate action becomes louder. Countries are urged to take their climate ambitions to the next level by society and experts. Over 110 countries, including EU member states, have already pledged to reach carbon neutrality by 2050.
Other countries have followed with renewed targets. The United States hosted a climate summit this April to raise nations' climate ambitions before the next Conference of Parties in November. As national and international ambitions are renewed and elevated, new plans and tougher regulations will follow to meet the goals.
With the business sector accounting for a large part of each country's emissions, it is just a matter of time before new climate regulations will affect a broader scope of companies. This is why both world leaders and companies are committing to ambitious targets. A total of 5.031 companies have already registered their commitment to act on climate change on the Global Climate Action Agenda. An initiative launched by the UNFCC in support of the Paris Agreement.
On top of that, over 2.162 businesses committed to net-zero by 2050. The net-zero emissions target as a company does not only include net-zero operations but also achieving carbon neutrality throughout your value chain. For this reason, suppliers are increasingly pressured by their partners to also align with their climate goals.
Regulations set by governments include direct carbon emissions pricing schemes, such as taxes and emission trading systems. As well as indirect instruments, such as fuel taxes and removal of fossil fuel subsidies. In 2020, 61 carbon pricing initiatives were in place or scheduled for implementation. About half of them consist of a carbon tax and the other half being emission trading schemes, covering about 22 percent of global greenhouse gas emissions.
More schemes are being developed, while existing ones are extending their coverage to additional greenhouse gases and sectors. At the same time, thresholds are being lowered to cover more companies every year. Carbon markets are becoming increasingly linked, crossing national borders to increase cooperation among jurisdictions, as is the case with the EU ETS and the Swiss ETS. Measuring your company's carbon footprint and developing a reduction strategy helps you get ahead of these regulations and avoid future financial burdens.

Many investors nowadays request companies to disclose their carbon footprints and reduction strategies. This information is taken into account when deciding on investments and partnerships. Sustainability and climate concern will likely keep growing in importance to stakeholders in any market. Measuring, reducing, and disclosing your company's carbon footprint is key in keeping up with this demand for sustainable and climate-conscious performance.
BlackRock Inc., the world's largest shareholder, recently illustrated this increasing demand for disclosure and reduction from stakeholders and investors. BlackRock published a document stating its expectations for how companies should address climate risk and articulate their alignment to the global aspiration of limiting global warming.
Over the past few years, Blackrock increasingly emphasized that the companies it invests in should have clear policies ons sustainability. It should include how to manage climate change risks and to realize opportunities presented by the global energy transition. As they rightly point out, the risk from climate change is investment risk. Therefore, measuring your emissions and developing a climate strategy can increase your competitive advantage in 4 ways:
On the stock market;
In getting access to capital;
In winning tenders;
Ensuring continuous support from stakeholders.
Future-proof your business through climate strategy
When it comes to climate change, action is necessary on governmental, corporate, and individual levels. As a company, measuring your emissions and setting up a reduction strategy is not just doing your part in this story. Additionally, it also allows you to seize many opportunities and get through the transition better and stronger.
The benefits of measuring emissions and reduction are there for companies of all sizes. Bigger firms might have more resources to set up a climate strategy. However, smaller enterprises have the advantage of less complex value chains, which allow for quick fixes.
Hopping on the train of climate action is simply a matter of doing good business. It can help increase energy- and cost-efficiency. It gets you aligned with current regulations and prepared for future regulations. It boosts your company's reputation and trust from stakeholders.
A good starting point for corporate climate action is measuring emissions, understanding your impact, and assessing your risks. From there, it is key to continue by setting out a reduction strategy and start reducing. Setting up a climate strategy can be challenging at the beginning.
This is where Nexio Projects can step in and help. We can guide and support you throughout the process of measuring emissions and developing a climate strategy. We do so by not just providing a number but give detailed insight into the sources of your emissions. We benchmark your emissions and climate performance against competitors and present detailed reduction options. With this, your carbon footprint immediately becomes actionable and can be used to future-proof your business.
References & Additional Reading