Retaining Talent Through Corporate Volunteering
The value of a volunteering program explained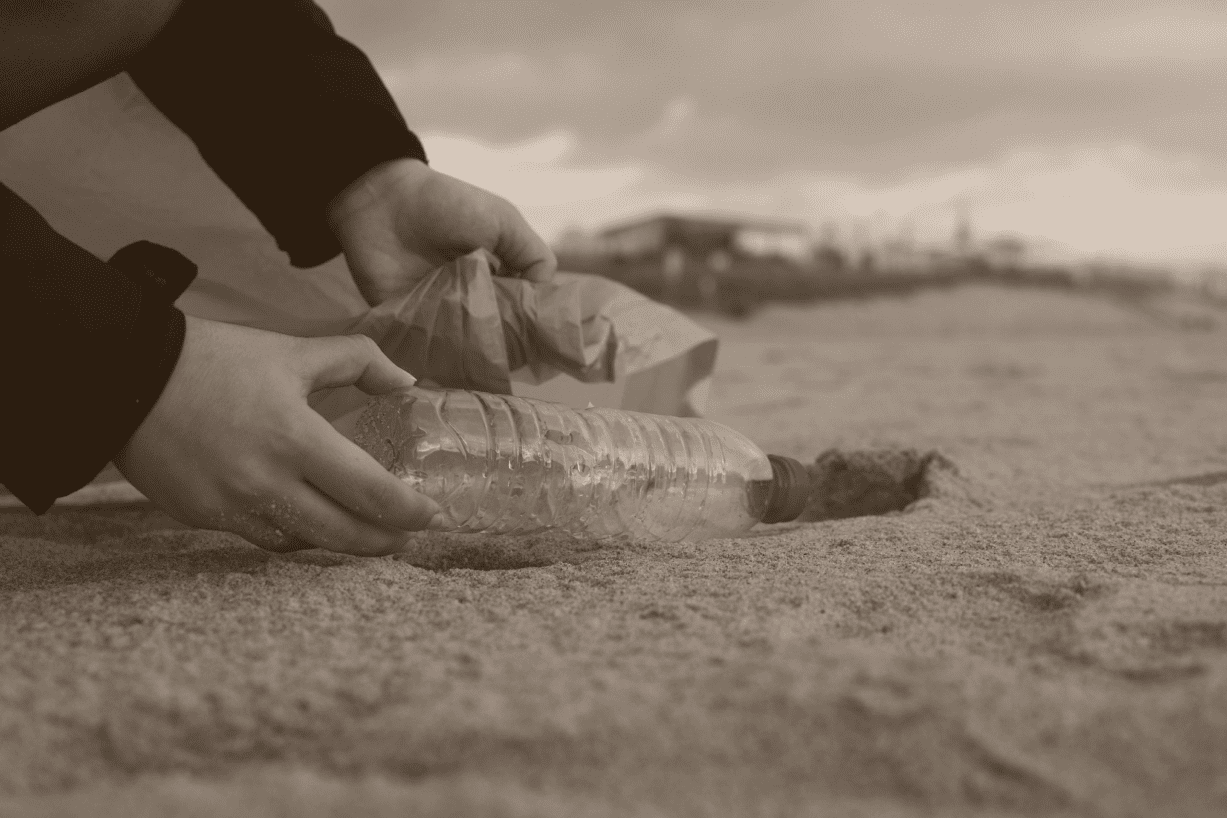 Retaining Talent Through Corporate Volunteering
On the fifth of December, the International Volunteering day takes place. According to the European Parliamentary research service, every year between 92 and 94 million adults volunteer within the European Union, which roughly represents 23% of the European population above the age of 15. More specifically, in countries such as Ireland, Denmark and the Netherlands more than one-third of the population has engaged in a volunteering initiative.
Most probably, when you think of volunteering, an image similar to the one pictured above comes to mind. However, did you know that there is a growing trend of companies that are using their employees' skills to help out those in need? This activity is called Employee Skill-based Volunteering (ESBV) and it is mostly focused in the United States, however, given the popularity of volunteerism among European citizens, it could really take off in western Europe as well.
Skill-based volunteering
Skill-based volunteering is a corporate volunteering activity where enterprises add social value to society through implementing the knowledge, they are specialists in, that can be Information Systems (IT), consulting, Human Resource Management (HRM), financial advisory services, legal advisory services etc. The skill-based volunteering programmes consist of providing these consulting services to Non-Governmental Organizations (NGOs) or smaller companies such as start-ups, that lack the resources to pay for such services.
A case on how this volunteering program functions can be explained through the cooperation between Capital Good Fund and Fidelity Investments. Capital Good Fund is a financial services provider for low-income families that needed help in developing an improved customer interface interaction for its lending portal. Therefore, as part of the corporate volunteering program, Fidelity Investments, an established financial services company in the US, designated a team of consultants to help Capital Good Fund with their task. This way, the financial skills from the Fidelity Investments team, were matched with the lack of resources from Capital Good Fund. Furthermore, since there were two teams, one from each organization, working on this project, they both shared knowledge and learnt from each other.
Some might mistake ESBV with pro-bono cases. The main difference lies in the fact that pro-bono cases are not tailor-made by the provider firm to the NGO, whereas ESBV initiatives are tailor-made to the other party's specific needs. There are two types of skill-based volunteering. One is a skilled day of service, which usually comprises a project for one to three full days, and the other one is project consultancy, which consists of a six-week to six-month project where development and progress is the focus.
Traditional volunteering vs. skill-based volunteering
Now your question might be, why should my company engage in this type of volunteering rather than sending my employees to more traditional corporate volunteering initiatives?
Research conducted on companies that engage in ESBV programs shows that these firms can retain more talent, enhance the skills of the employees involved in such projects and keep employee motivation levels higher than those that don't. Employees gain more understanding about their own jobs by applying the insights they have learnt to the non-profit sector or small start-ups. Returning to the case of Fidelity Investments, the company uses the ESBV program to decide on which employees are suitable for the next level leadership position. More specifically, eight employees from director level were chosen to lead the ESBV project for a non-profit. Management at Fidelity used this experience to select which of the eight was ready to make it to the next management level.
Other companies share the same approach as that used by Fidelity Investments, by understanding these ESBV programs as talent development programs. In the words of the leader of the Signature Corps program at John Hancock, the employees who engage in these projects return with more knowledge about their jobs and progress within the organization quicker than others. Therefore, the company is not only acting in a socially responsible manner, but it is also helping its talent to develop and stay motivated as a result of it.
The biggest advantage for companies to engage in ESBV programs as opposed to traditional volunteering initiatives is that, leaving aside the fact that both employees and the company gain more from the former, the non-profit organization or small start-up also gains more. The biggest advantage is that the knowledge provided to the other party is more useful and is focused on their long-term growth. Lots of volunteering initiatives already focus on preparing meals for the homeless or collecting garbage from the beaches, so why not take your company to the next step and become a frontrunner by engaging in an ESBV program?
Starting a Skill-based volunteering corporate program
The biggest obstacle that firms face when trying to engage in an ESBV program is the amount of planning and research that is needed to be able to find a suitable project. On the other hand, non-profits are afraid of turning down help and sometimes end up with projects that they do not need or from which they are not going to directly benefit. Therefore, non-profits should be more proactive in the search for help and should plan their own projects and then request aid from the applicable set of companies. Nowadays, the existence of matchmakers (e.g. Catchafire) has grown and thus, companies with the applicable resources and knowledge to help in-need non-profits are connected, thereby substantially reducing the obstacles that both types of organizations are generally faced with.
If your company is looking into initiating a skill-based corporate volunteering program, do not hesitate to contact us at info@nexioprojects.com or +31 850 656938. We can help your organization connect with small start-ups and NGOs to set up a skill-based volunteering program. Additionally, if your organization is a small start-up looking for help, you can get in touch with us and we will assess your sustainability and guide you through the process to become more sustainable.
Sources
https://ssir.org/articles/entry/the_promise_of_skills_based_volunteering
https://epthinktank.eu/2016/10/20/volunteering-in-the-eu-plenary-podcast/
https://www.huffpost.com/entry/corporate-volunteering_b_1856314?guccounter=1&guce_referrer=aHR0cHM6Ly93d3cuZ29vZ2xlLm5sLw&guce_referrer_sig=AQAAAIvIt7zoiOxDbczSVFSspJ6sngV2zBsBmHYkwJbg8ciMBZ4IKDpN3Id2-CGohUo1BclVF-Thesnm64HpIFx6uJtrT6yT4ufp8kGF2pSjFiZIDF046hW5J4-uLB8dD40Dyf1qL6Anbj0IPqIyBKfrxOB4loQdzeOl2oPRfBN2188h
https://discovery.rsm.nl/articles/detail/253-companies-are-an-effective-gateway-to-volunteering/
https://www.researchgate.net/publication/263376819_CSR_A_case_for_employee_skills-based_volunteering