Making Innovation Work for your Sustainability Agenda
A review of the Nexio Projects Report: The Role Of Sustainability In Corporate Decision-Making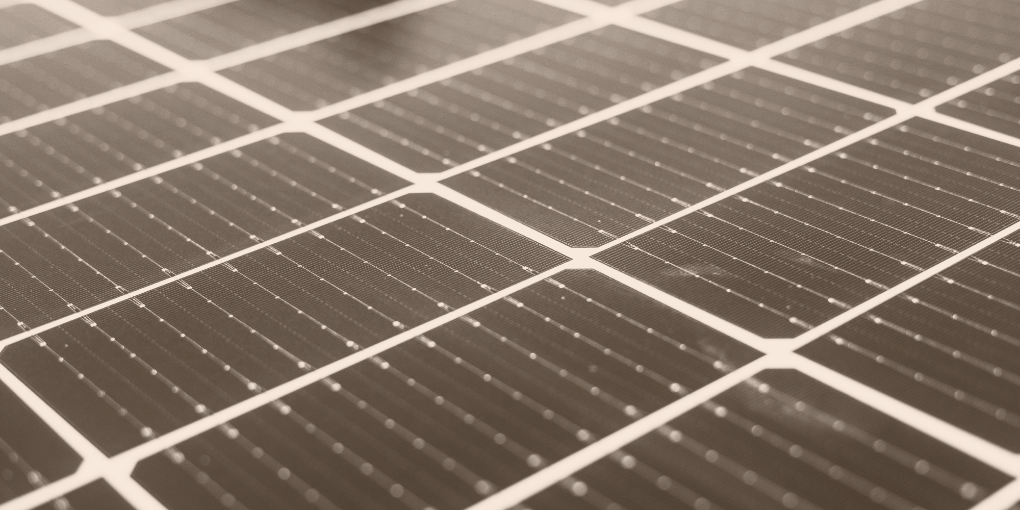 Large organisations don't struggle with innovation for lack of ideas or initiative. At Pollen8, we constantly witness brilliant employees coming up with brilliant ideas, but they end up faced with confusing guidelines, lack of support, and overly-linear processes. We help our clients implement a structured, systematic and agile approach to innovation, including surfacing, evaluating, and developing internal ventures.
The latest challenge we see is how to make innovation work for the organisation's sustainability targets. We believe that best practice innovation principles can ensure you translate commitments to action, foster shared responsibility, and embed sustainability in everything you do. Sustainability is a large topic, however, and it's difficult to know where to start and how to invest limited resources most effectively.
In the next lines, we'll look at these challenges and outline three key ways to make innovation work for your sustainability agenda
Foster collective responsibility in your business
At Pollen8, we believe employees are the greatest asset for an organisation. They are on the front lines of what it does and translate its mission into action on a daily basis. Our work empowers employees to think like innovators and develop their own areas of the business through new products, services, processes, or behaviours, contributing together to the future of the company as a whole.
However, according to the Nexio Projects' research, sustainability has not translated from a top management objective to engagement at the employee level. Sustainability remains a top-down vision, and without a strong bottom-up commitment, it can remain stuck at the top.
Internal stakeholders' involvement in sustainability decision-making

Sustainability is a shared goal: according to Kite Insights, 76% of employees say that they are ready to take action on climate at work. Through a structured innovation programme, an organisation can involve employees from the start, communicating clearly the sustainability objectives, and educating them on industry-specific considerations. However, a programme does not stop there - innovation requires action. Through empowering employees to identify improvements and providing them with the right incentives and support, the programme can translate sustainability objectives to tangible business improvements, and foster collective responsibility and collaboration.
Embed sustainability innovation as part of BAU
Unlike a product or service, sustainability cannot be just a part of the business. The same organisation cannot be Net Zero in one department and develop coal plants in another. Sustainability has to be embedded in everything it does, as a mindset, ways of working, and concrete and measurable initiatives.
Nexio Projects frames this transition as the Sustainability maturity curve. In their experience, organisations start their sustainability journey from a compliance mindset, where initiatives are a reaction to external market pressures or regulatory guidelines. Once they are able to respond to the compliance pressures, they work to integrate sustainability into all parts of the business, and finally tie sustainability to purpose-driven business growth. In their research, Nexio projects finds that only 19% of organisations identify themselves as integrating sustainability in all they do.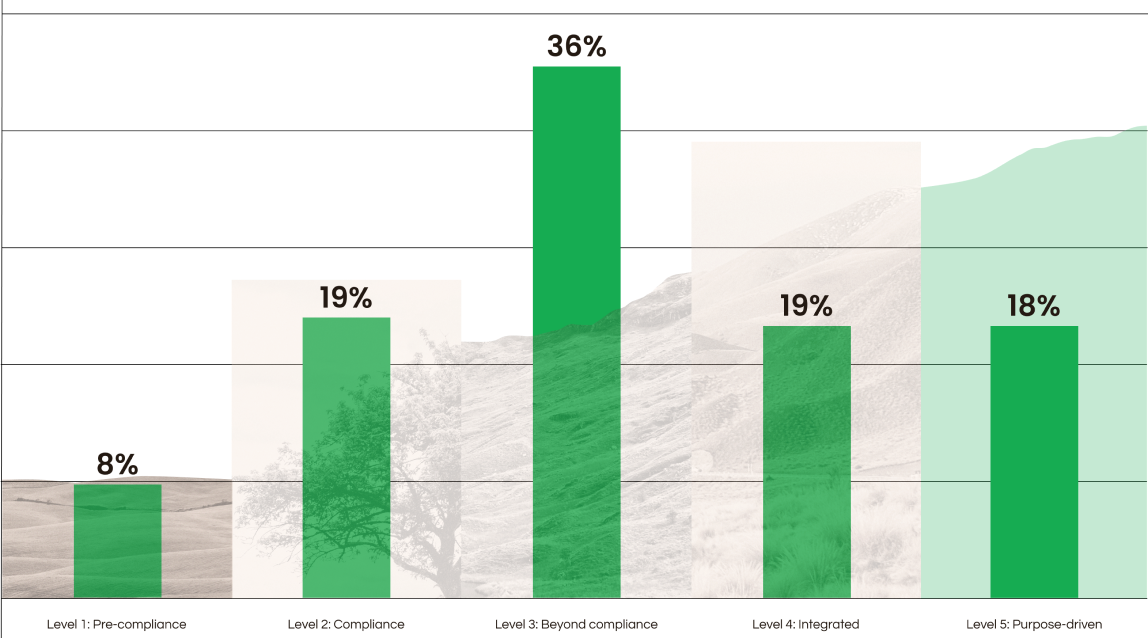 A clear and transparent process can facilitate integrating sustainability into business as usual. When everyone is clear on the practical steps to surface, evaluate, and develop ideas, it's easier to get employees involved. When investments and progress are managed in a transparent manner and driven by clear data, it becomes more difficult to work in silos or not aligned to the company's sustainability strategy. Finally, when tangible actions and success stories are clearly demonstrated, employees can relate better to sustainability action, and become inspired to get involved, regardless of where they sit in the organisation.
Enable experimentation and collaboration
We have been discussing a structured process to manage sustainability initiatives, empower employees to act, and embed sustainability in business as usual. There is a fundamental question that underpins all this ambition, and it is the question of investment. What resources does the organisation have to allocate to sustainability, and how does it balance all its competing priorities? Nexio Projects research shows that, indeed, limited resources are invested in sustainability - 61% of organisations point to this as a challenge in pursuing their objectives in this field, higher than any other factor.


One of the key principles of innovation management is experimentation. In an environment of high risk and uncertainty, where an individual or a team is developing a new approach, product, or process, the outcomes are not known from the start. We test, iterate, adjust, pivot or even kill the idea - this is all part of the process. We do this in a lean way, without investing large amounts at the start, and without placing all our resources in a few big bet projects. The focus of our efforts is validating the idea's assumptions and tracking clear data on its impact.
Therefore, a structured approach to innovation enables organisations to reduce the risk of new initiatives and manage these at scale, without relying on a few big bets with high investment requirements. A method of continual experimentation, validation and reporting allows the organisation to reduce overall investment while taking action on its sustainability agenda.
As shown in the Sustainability maturity curve, the most mature organisations on the sustainability journey understand that this agenda can drive business growth in new and powerful ways. To get there, however, sustainability needs to be translated from ambition to action. Engaging the whole organisation, implementing a structured and transparent process to surface, evaluate, and develop ideas at scale, and de-risking your investments through experimentation can bring innovation principles to the service of your sustainability agenda.