An Introduction To Sustainability in Fashion
Fashion and sustainability don't exactly go hand in hand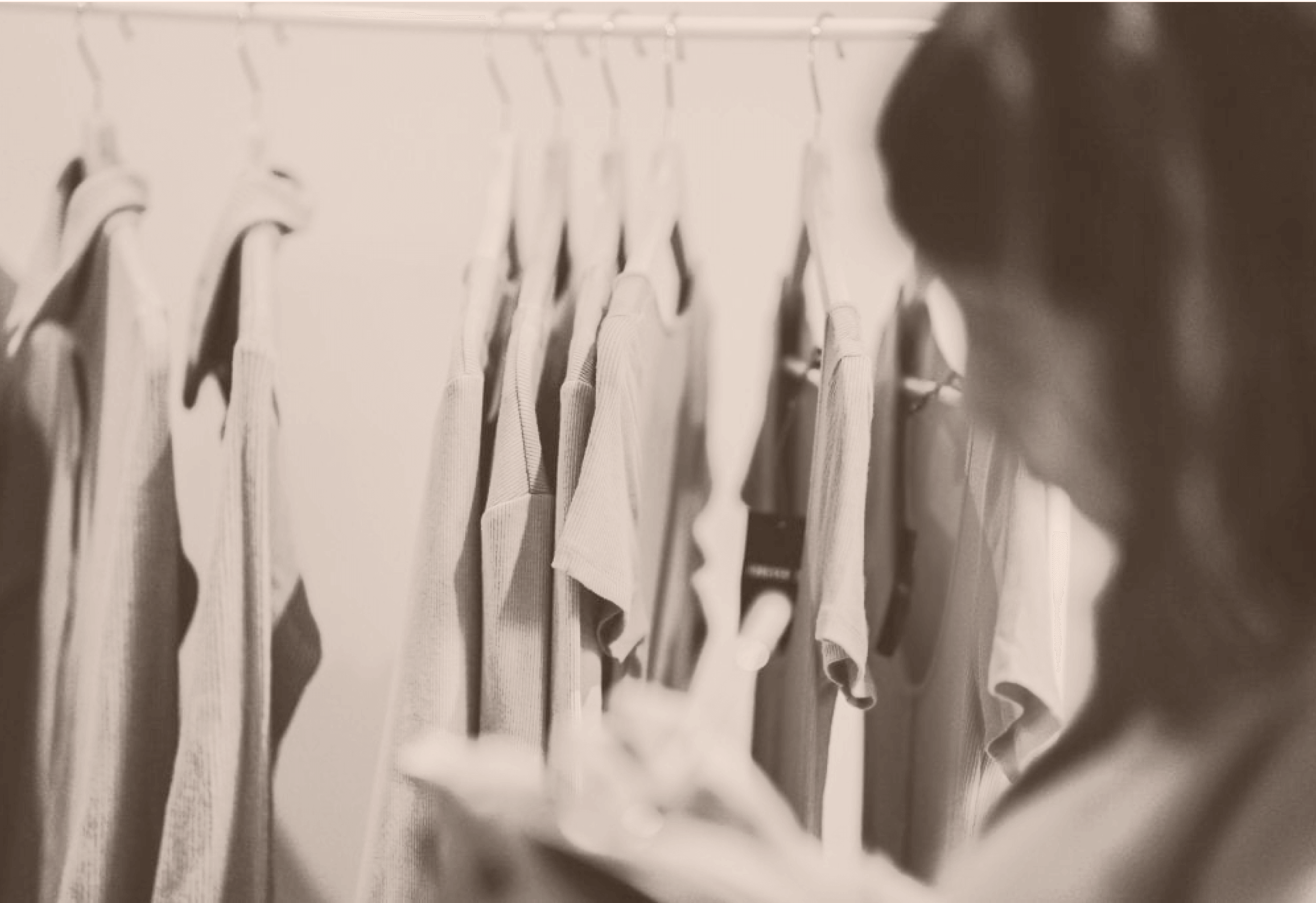 A major contributor to climate change
The fashion industry is a major contributor to climate change and biodiversity loss, accounting for more than 8% of the world's greenhouse gas emissions and contributing to approximately 30% of the microplastics that end up in our rivers and oceans each year. Through the complexity and opacity of its supply chains, the industry is rampant with instances of child labor, unsafe working conditions, and modern slavery.
As a result, the industry has a key role to play in tackling ESG issues head-on, and fashion companies' sustainability efforts are critical to our planet's health and wellbeing.
However, there is an overflow of information which might bring some confusion on the actual problem at hand. In line with our mission to 'simplify sustainability', we at Nexio Projects believe that it's important to explore the main challenges the industry faces, as well as uncover the innovative solutions that are being developed and deployed by different players.
Setting the context
'Shop 'till you drop' has become a common reality, with consumption levels rising year on year and doubling in the last 15 years. Our traditional 2 seasons Spring-Summer and Fall-Winter launches have been morphed into 52 micro-collections a year. This is due to the widely known term of 'fast fashion', where shorter lead times and larger collections bring a pattern of over-consumption and a craving for newness.
However, this creation pattern change did not appear from nowhere. It is linked to our human neurological reward system. The University of Stanford, MIT, and Carnegie Mellon studied the effects of shopping on the human brain. As we know, and also feel, when we find the perfect item, purchasing desired objects have a positive effect on our brain's pleasure center, also known as our 'nucleus ambens'.
Going one step further, it was shown that purchasing items on sale or 'steals' activates the nucleus ambens to an even higher extent. This explains the unstoppable power of fast fashion which thrives on unexpensive and unsustainable commodities.
The revenue-generating strategy of these players is thus not based on 'high price x average quantity' but a low price that can only be counterbalanced with a disproportionally high quantity forecasting model. As a result, companies produce 100 billion items a year for seven billion humans and 40% of garments are not sold at full price, and another potential 10% never sold at all.
Another main repercussions of this strategy is the drastic drop of clothing utilization year after year, with most women wearing on average only 20% to 30% of the clothes they own and wearing each item of clothing around 7 times before it gets tossed. It goes without saying that these garments will at some point end up as pure landfills, except for the less than 15% being recycled or donated.
Environmental & labor repercussions
The fashion industry is the second-largest polluter in the world. Water pollution, with toxic wastewater being dumped from factories into river streams, cotton fertilizers, and huge water consumption due to the large amount of water needed for cotton growth and the dying process are two main concerns.
One important problem which kept silent for some time in the industry is the release of microfibers when washing our clothes, that evidently end-up on our Oceans. With every wash of clothes containing synthetic materials, approximately 2,000 individual micro-fibers are being released into our water system. This is a key issue circular innovation is trying to resolve.
Greenhouse gases, chemical waste, and soil degradation present other serious dangers. Furthermore, part of the rainforest is destroyed to be replaced with plantations for wood-based fabrics as viscose, rayon and modal.
In addition to environmental degradation, the fashion industry also has a notoriously bad reputation in terms of labor conditions and human rights of its supply chain workers, particularly in South Asia. Low-wages and alarmingly high working hours of factory workers, poor health & safety conditions, and forced / child labor are some of the high priorities in need of improvement, transparency, and need of tracking in the industry.
What is being done?
However, all is not doom and gloom. A variety of efforts is being made to tackle unsustainable practices and lack of long-term thinking in the fashion industry. Brands, industry standards, certifications, and alliances, are all putting their focus on finding innovative ways to make fashion a less harmful sector. For example, making production processes, material use and consumer journeys more circular is a large priority.
Looking at brands specifically, some have the mission of changing consumer behavior. Mud Jeans, for example, an Amsterdam-based jeans company, set-up a model of 'leasing jeans' to promote circularity in fashion and create consumer awareness on the environmental effects of the jeans creation process, one of the most water-consuming garments. Another example is the French brand Sezane which keeps items at full-price year-round, as sales promote over-consumption and volatile purchasing behaviors, while also pushing margins on all fronts of the supply chain.
There are of course a multitude of brands but also platform efforts, such as Vinted and Vestiaire Collective, which endorse a more sustainable purchasing behavior, and nudges the consumer to think differently about fashion, the need for 'new' vs. second-hand items. Efforts are also being made in regard to cost transparency, with players as Everlane and Nolabel who make it a priority to inform consumers about actual costs and markups, from material costs to labor and transportation.
Next to behavioral efforts, there are the more obvious efforts linked to the usage of recycled or organic materials as Patagonia, Organicbasics, Adidas, and a huge number of other players. Lastly, their efforts made by companies such as Moja - who support the production and distribution of sanitary pads alongside hygiene workshops in Tanzania by selling underwear – place sustainability at the heart of companies' business models.
Sustainable brands & platforms
Furthermore, regulation and industry certifications play a large influence in streamlining best practices and creating alignment to move in the right direction. Bluesign and GOTS (global organic textile standard) are examples of pillar certifications in the industry, focusing on consumer safety, water, air emission, and organic practices.
In terms of initiatives and alliances, the Ellen Mc Arthur foundation leads the way on circularity. Fashion for Good is a good illustration of innovation investments to find sustainable solutions for the industry, and Bcorp, a community of leaders of various industries, rallies to find solutions to common sustainability concerns.
Conclusion
To conclude, the main drivers of unsustainable fashion are our consumption patterns and behaviors. Changing our individual behaviors is absolutely key in minimizing the environmental and social degradation caused by the fashion industry. While younger consumers are showing a growing appetite for more ethically sourced garments (60% of millennials and GenZ say they want to shop more sustainably), more action is needed to turn the tide on sustainable practices in the sector.
Over the last few years, Environmental and Labour issues have come under deep scrutiny, which is the starting point to finding long-term solutions. It is important that all players of the industry keep coming together and find aligned answers to these key challenges. Change is inevitable and all parties - from textile companies to suppliers, platforms, and even consumers – need to do their part to contribute to making fashion more sustainable.
Here is some further reading on the subject and some great accounts you can follow on social media!
Good on you – Ethical brand ratings
Fashion Revolution – Educative & Industry events
The sustainable fashion forum – Trends influencing sustainable fashion
Remake our world – Sustainable fashion news
Clean Clothes Campaign – Focus on working conditions
Slow Fashion Movement – Focus on slow fashion
Business of Fashion – Prime fashion platform with a larger focus on sustainable news nowadays
Best TED talks on sustainable fashion.
Sources