How To Avoid Rainbow Washing
A Guide to promote Pride beyond Pride Month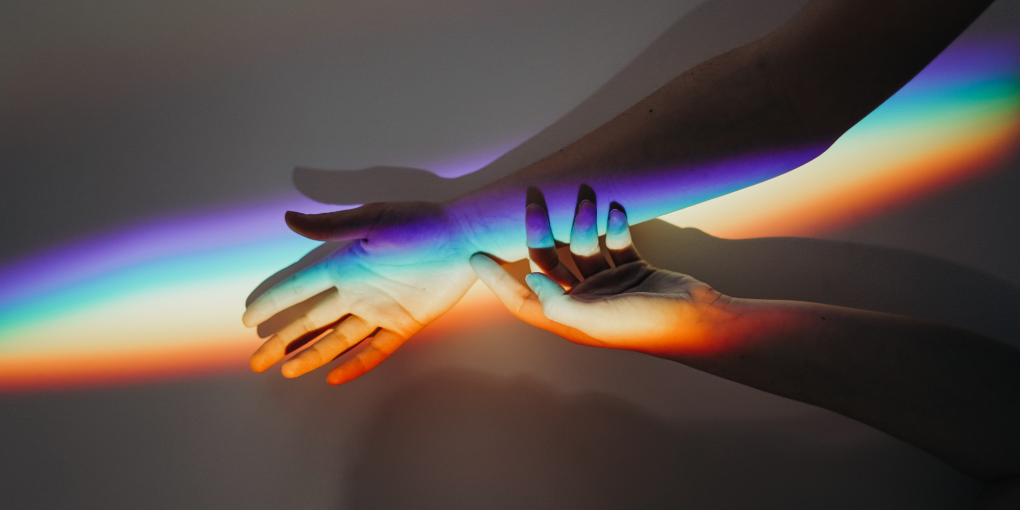 In June, or perhaps beyond, it's likely that your organisation changed its logo, had some display of the rainbow flag or incorporated Pride colours in recent marketing efforts.
Now that Pride month is over, we would like to continue to raise awareness. Efforts to support the LGBTQ+ Community should continue year-round. This blog contains examples and best practices to support organisations in achieving this.
Last month we published an article to explain how Pride and Diversity, Equity & Inclusion (DEI) initiatives tie to your sustainability strategy. Today, we share resources to help you avoid the risk of rainbow washing.
Despite the support shown during Pride Parades, statistics show a glum scenario.
A US-based 2021 study illustrates that:
68% of LGBTQ employees claim to have heard negative comments or jokes about queer people at work.

46% of LGBTQ workers have experienced unfair treatment at work throughout their career;

38% of LGBTQ employees reported being victims of harassment at work;

34% of LGBTQ employees have left their job due to mistreatment by their employer;

Almost 10% of LGBTQ people reported being fired or not hired because of their sexual orientation or gender identity in the past year.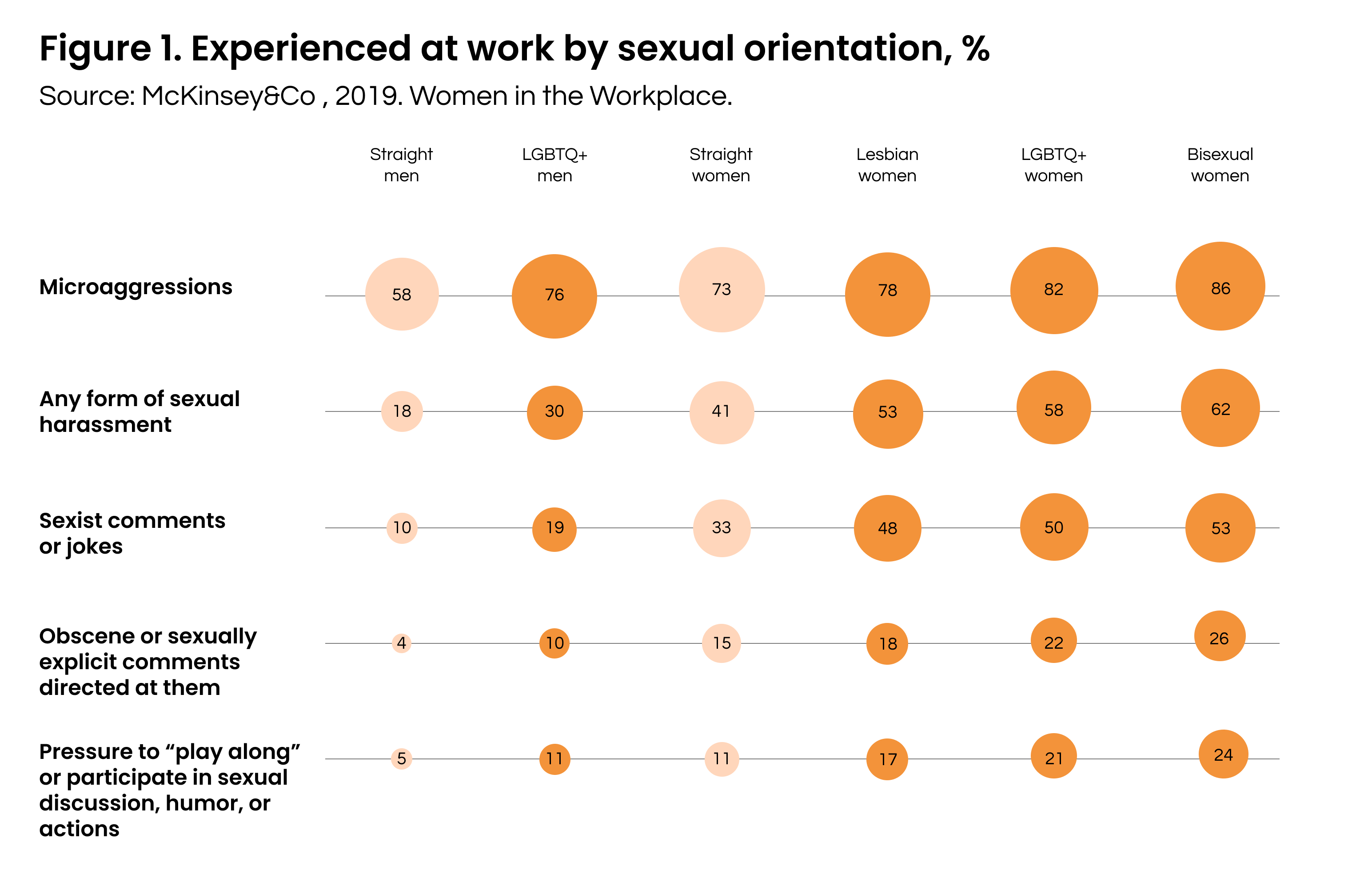 Source: https://www.mckinsey.com/featured-insights/diversity-and-inclusion/how-the-lgbtq-plus-community-fares-in-the-workplace
What is rainbow washing?
The term Green Washing is likely to be familiar. This refers to claims organisations put forward to promote their sustainability efforts while not fully integrating sustainability into their practices.
Similarly, Rainbow Washing, or Pink Washing, applies to the misuse of rainbow colors on marketing campaigns, websites, products, etc.
Rainbow Washing occurs when organisations actively participate in promoting Pride Month, yet:
Do not support the LGBTQ+ community;
Are accused of discrimination against LGBTQ+ candidates during their recruitment process;

Fail to create a fair, equal, and just working environment where employees can express the authentic version of themselves;

Provide funding to queerphobic organisations or political parties.
How to avoid the risk of greenwashing?
Continuous communication
LGBTQ inclusivity should be promoted year-round. Make sure not to limit your communication efforts to June. Organisations can be an ally to the queer community by raising awareness through multiple channels and in recurring campaigns.
We encourage companies to express their support rather than solely changing their logos. This can be a way of showing support. However, it can also be seen as a way to earn consumer credibility. A true show of commitment goes deeper and promotes LGBTQ inclusivity.
DEI integration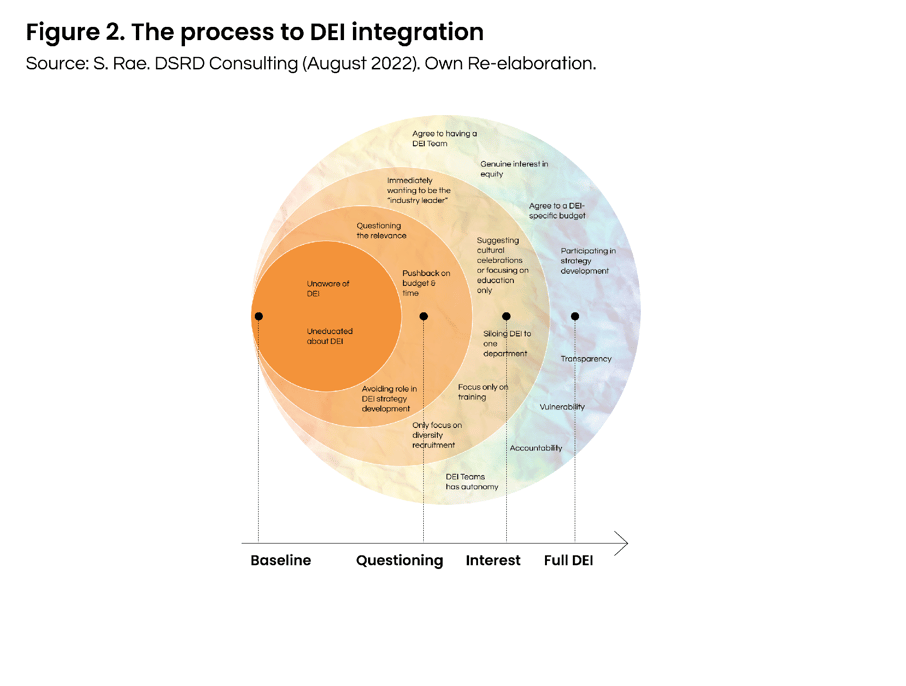 The model above shows the levels of DEI integration. Organisations will run the most risk of greenwashing in the Baseline or Questioning stage. Full DEI integration can be achieved by internal initiatives and proper communication.
What can you do?
Participation in events

Incorporate the topic in speeches and communication efforts

Organise a DE&I training

Set in place procedures to protect minorities in the workforce

Support activist organisations

Put together a DEI team



Organisations with a DEI Strategy in place have internal policies addressing:
How they support the LGBTQ+ community;

How do they approach the recruitment process and avoid unconscious biases in hiring;

How they build remuneration and benefits schemes;

Whistleblowing procedures and workplace protection practices.
Moreover, a useful source to rate companies on their DEI strategies is the Corporate Equality Index calculated by The Human Rights Campaign. In 2022, 1,271 companies took part in the survey.
ESG reporting
Finally, when an organisation has a solid DEI strategy in place and makes efforts to protect the LGBTQ+ Community, information regarding the achieved results is usually disclosed in the sustainability annual report.
Publishing an annual sustainability report is an appropriate tool to make trustworthy statements about future action plans to improve current performance.
Therefore, if your organisation is truly engaged in the cause of Pride and DEI, there should be some mention of the goals and achievements in non-financial reporting.
Conclusion
Pride is an opportunity for organisations to celebrate a diverse workforce. A truly inclusive culture is not limited to social media posts and participating in parades. It is important to acknowledge the history of Pride and the continued need for equal rights and just treatment of those who identify as LGBTQ.
We should keep in mind that Pride is about:
Celebrating gender and sexual diversity;

Raising our voice against discriminatory laws and policies;

Being your true authentic self;

Creating awareness of the struggles of the LGBTQ+ community;

Promoting equal and protective rights for gender and sexual- minorities;

Creating a safe space for everyone affected by the LGBTQ+ Liberation movement.