Eco Labels That Matter: Food & Agriculture
An overview of the relevant labels in food & agriculture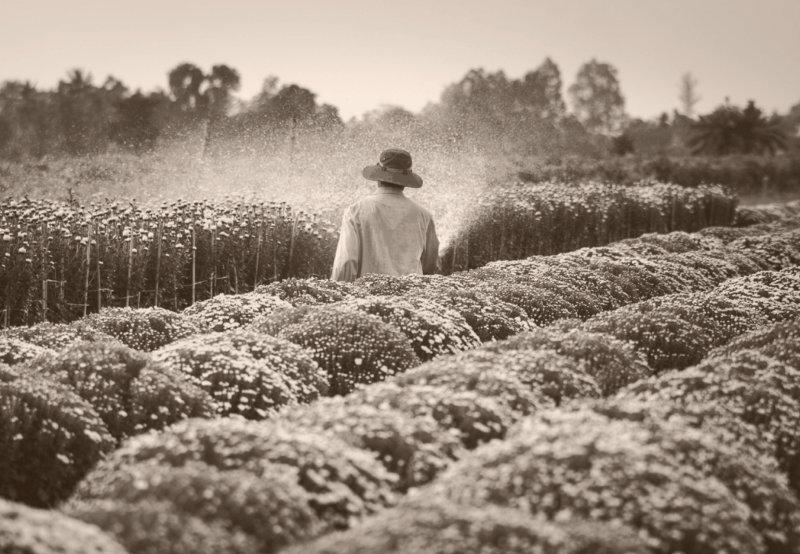 Industry-specific labels & how to obtain them
In a world where increasing transparency is demanded from customers, and competition over sustainability performance becomes heightened, it can be easy to get lost between the multitude of existing eco-labels. Showcasing environmental and social performance and knowing which labels to look for can become a challenging process from both consumers and organisations. In Europe only, more than 450 labels exist which fits the description of an eco-label: a "label which identifies products or services proven environmentally or socially preferable within a specific product or service category".
Eventually, many questions may arise when considering obtaining eco-labels, ranging from popularity, trustworthiness, relevance to industry, and obtention process. This article aims to diminish this complexity and provide you with an overview of the main eco-labels and their associated characteristics.
Food & Agriculture Eco Labels
The food and agriculture sector has seen a significant increase in eco-labels over the past years. Issues ranging from farmer's working conditions, deforestation, biodiversity loss, water consumption, and health & nutrition among others are generally more prominent and cared for than it has ever been before, leading to an increasing need for verification and assurance of sustainability. Let's delve deeper into some of the industry's main eco-labels and certification processes.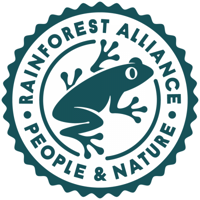 Rainforest Alliance
Focus
A product certified Rainforest Alliance must fit certain standards with regards to forest protection, Energy and greenhouse gas emissions, human rights, and livelihoods.
Process
The Rainforest Alliance process starts on a farmer level. Farms need to undergo an audit through which the farm will be assessed against the Rainforest Alliance Sustainable Agriculture Standard. Five main elements shape the requirements:
Management, (2)
Traceability, (3)
Income and shared responsibility, (4)
Farming practices, (5)
Social, (6)
Environment.
To focus on continuous improvements and ensure that self and imposed targets are met, yearly surveillance audits occur. For companies in the upstream supply chain, the chain of custody certification must be obtained to ensure that claims on products being Rainforest Alliance certified are verified. This certification also demonstrates that companies provide the necessary support for farmers to work more sustainably. Once again, certain supply chain requirements exist and must be verified through audits.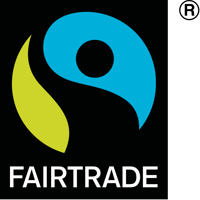 Fairtrade
Focus
Particularly known for its prevalence in the tea, coffee, sugar and cacao industries, the Fairtrade label often brings some reassurance as to the social conditions in which producers have produced a certain good. As opposed to the Rainforest Alliance, the Fairtrade label especially looks at the social element, which is why this label is known for industries with highest working conditions risks. Essentially, the standards have been created to empower producers in the poorest areas of the globe.
Process
Three overarching criteria are present throughout the certification process:
Economic criteria (whether fair remuneration is in place);
Environmental criteria (ecologically and agriculturally sound practices);
Social criteria (transparency, freedom of association, non-discrimination, etc.).
Access the full standards here.
EU Eco-Label
Focus
Probably one of the most recognised organic labels, the EU Eco-Label assures that food has been grown according to sustainable agricultural standards. When a product is labelled "organic", it contains at least 95% of ingredients organically grown,
Process
The labelling standard follows the European Commission's organic standards. To obtain the certification, external certifying bodies can assess products. The label will be credited if:
At least 95% of ingredients are organically grown;
No GMOs were present in the production process;
No or very few antibiotics were used on animals;
Separation between organic and conventional products during the agricultural process;
No animal cruelty was present during production (minimal number of animals per square meter).
To ensure this, both the production facility and ingredient inspection will be examined. Once a certificate is issued, yearly controls are imposed to renew the label.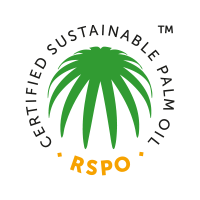 RSPO
Focus
The RSPO (roundtable for sustainable palm oil) certification, as its name indicates, ensures that sustainable palm oil is used in food production processes, thereby verifying that sustainability claims are accurate. With a 20% of global palm oil products being RSPO certified, it is the most established label for sustainable palm oil.
Process
To obtain the certification, an organisation must first become member of the RSPO. Then, independent certifiers inspect plantations to ensure that they meet the RSPO principles: workers must benefit from fair working conditions, sourcing cannot rob indigenous groups from their land, clearing of land critical of conservation is forbidden, areas of endangered species must remain untouched, and all new operations must monitor and reduce greenhouse gas emissions.
Conclusion
A mentioned before, there are many eco labels out there. Credibility is of the utmost importance. Would you like to know about sustainability labels in other industries? Stay tuned for more of this blog series, which will cover Fashion & Textile, Technology & Electronics, Forestry, Packaging, and Cosmetics industry specific eco-labels.