A Heated Discussion On Energy Efficiency
How organisations can contribute to the energy efficiency ambitions.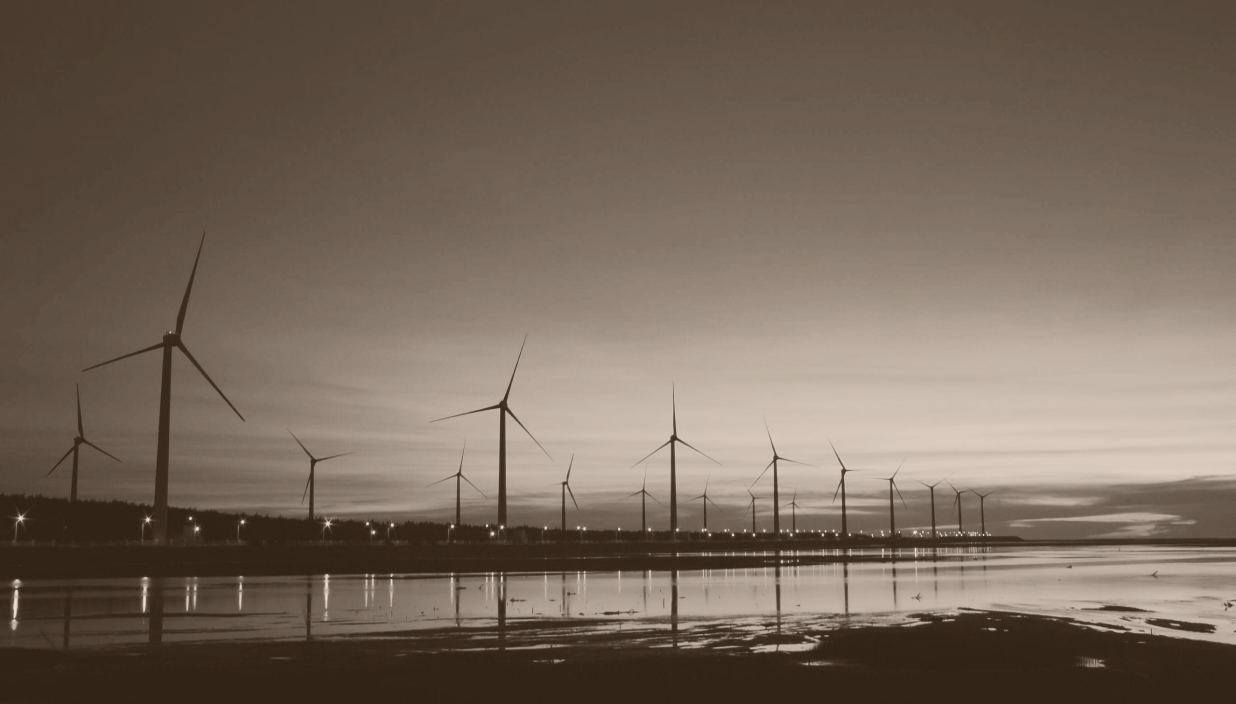 A Heated Discussion On Energy Efficiency
Happy New Year! After a tumultuous 2019, spearheaded by Greta Thunberg and a multitude of climate strikes that rose to a global level, sustainability has emerged as one of the most pressing topics for 2020. With international concerns and ocean levels rising, governments are becoming more inclined to take action. While the European Union might have included sustainability and improving energy efficiency on its new year's resolution list, it remains essential that everyone shifts their attention towards this topic.
An energy-efficient Europe
In 2012, the European Union put forward an Energy Efficiency Directive to meet the European Commission's long-term vision of a "prosperous, modern, competitive and climate-neutral economy". It aimed at improving energy efficiency and reducing the EU's overall energy consumption by 26% by 2020. In 2018, the amendment was issued, establishing a new energy reduction target of 32.5% by 2030. Reflecting on the directive's progress today, reaching this target without the involvement and contribution of businesses and the public seems out of reach.
But why should we care about becoming more energy efficient? The energy sector is one of the largest emitters of greenhouse gas emissions worldwide and contributes to 40% of the world's CO2 emissions. It is therefore vital to drastically reduce the amount of fossil fuels used for our energy production. To attain this decrease we have to shift to renewable energy sources and minimise our overall use of electricity. And while it might be easier and more cost-effective to become more energy efficient, rather than to shift to renewables, both measures are crucial in the fight against global warming.
Progress and obstacles
Since the directive of 2012, several countries have started to move towards more innovative solutions by investing in initiatives, such as energy-efficient buildings, and making energy audits mandatory. But even though these have been implemented on EU and national levels, data from 2017 indicates that our overall progress has been slow and that we are falling behind if we want to reach the established 2030 targets. A rise in energy consumption between 2014 and 2017 presents a reason for this delay. Weather variations, such as exceptionally cold winters, lower oil prices, and overall economic growth have been the main contributors to this situation. And although energy saving initiatives have been in place, these have not been effective enough to offset the impact of the expanding demand for energy caused by these developments.
There are, however, other factors that have impeded the EU's ambitions. As the targets required equal contribution and dedication from all member states, commitment to reach these goals turned out to be vastly different among the nations. While some countries stayed on track in achieving their objectives, others were predominately lagging behind. While Denmark, Germany and the Netherlands were at the forefront of the energy-saving race, countries like Bulgaria and Portugal were falling back. The notable gap can often be imputed to (a lack of) governmental initiatives, which would, e.g. motivate businesses to improve energy savings based on tax reductions.
What can we do?
Whilst government regulations provide a good incentive, companies, as well as individuals, can further contribute to the energy efficiency ambitions. As a starting point, it is crucial to have accurate insight into how and where energy is being used. Not only will this provide a better picture of the overall energy supply, but it will unlock excellent opportunities to reduce consumption and give individuals or companies a starting point. The best way to gain this understanding is to have an energy audit carried out by a qualified professional. And more often than not, the costs of the audit are easily paid back by the energy-saving opportunities that are uncovered. In some EU countries, energy audits have even become mandatory. In the Netherlands, for example, all companies with more than 250 employees or a turnover of more than €50m are required to submit an energy audit every four years.
In addition to performing an audit, multiple energy-saving opportunities can be unlocked within the area of heating and cooling which play a significant role in energy efficiency as they amount to about half of the EU's total energy consumption. Within households, almost 80% of energy usage is related to space and water heating, while within the industrial sector, heating and cooling accounts for around 70%. This reveals the high importance of implementing energy-saving measures and offers excellent opportunities for improvements that can be supported by all of us.
Investments in more capital-intensive measures, such as solar photovoltaic systems or more efficient heating systems, such as heat pumps, can have a significant impact on energy consumption. Moreover, long-term benefits, such as excellent returns on investments, can also be realised.
More cost-efficient solutions, such as proper insulation of heating systems and buildings, can pose an alternative, through reducing heat loss. Thereby a large amount of heating is preserved and energy is saved. Modifications to air-conditioning controls can also reap huge benefits. For instance, adapting ventilation rates to CO2 levels inside offices or making use of occupancy sensors to ensure spaces are only conditioned when necessary, can make an enormous difference.
Behavioural impacts are another cost-efficient measure that is often underestimated. Awareness training of employees regarding energy efficiency can be a low-cost but high-impact measure that companies can implement. These training can also benefit employees beyond the scope of their work, as the knowledge can be transferred to their homes and daily lives.
Starting today, it is up to all of us to unite our forces to reach the targets for 2030. With the many different opportunities and the constant developments taking place in the areas of energy efficiency and sustainable consumption, we, as individuals, businesses, and governments should align our ambitions and work together towards improving our impact on the planet. Collective commitment and improvement will play a crucial role in fighting climate change and our ability to limit global warming to less than 2°C in the future.
At Nexio Projects, we specialise in sustainability solutions and can assist you in every step of your journey towards reducing your energy consumption. We strive to help you and your business with all sustainability challenges and ideas and are ready to support you along your path towards a more sustainable future!