Conflict Minerals: How To Ensure Responsible Sourcing
What you need to know about Tantalum, Tungsten, Tin and Gold in your supply chain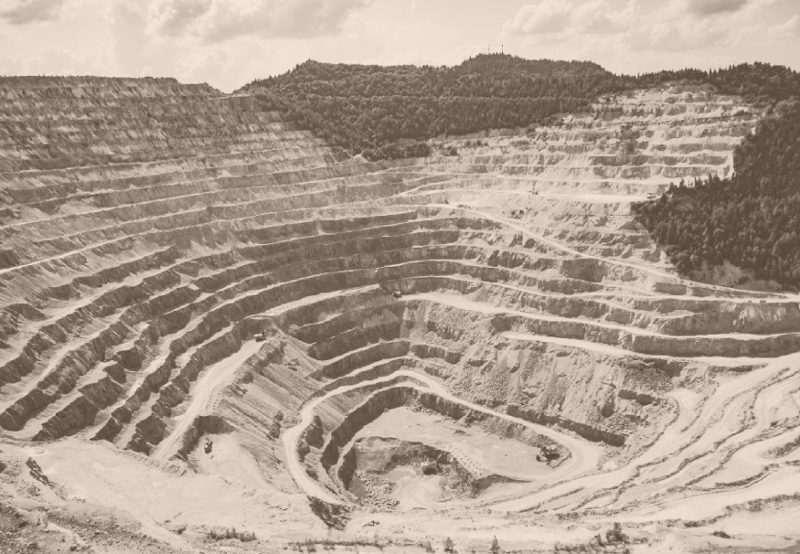 Why you should care about conflict minerals
We've said it and we'll say it again: the conversation around responsible businesses cannot exclude sustainable procurement for accountability, transparency and socio-environmental reasons. For many industries – like the technology, medical services, jewellery and automotive sectors among others – this includes paying close attention to the procurement of Tin, Tantalum, Tungsten and Gold (3TG), more commonly referred to as "conflict minerals". A closer look at the way these minerals are extracted and the alarming human rights issues that accompany their production will explain why.
As the self-explanatory name indicates, conflict minerals continue to be at the heart of conflicts in the Democratic Republic of Congo and surrounding countries. This links them to the deadliest conflict globally since World War II, with 5.4 million deaths since the early 1990's.
The mines in eastern Congo are governed by armed groups who repress civilians and make use of barbaric methods to maintain power over precious raw materials. Children are recruited as soldiers and miners from a very young age, and women are victim to sexual assault every day, which is used for intimidation purposes.
How are conflict minerals used?
Thanks to worldwide NGOs and increasing mediatisation, consumers are nowadays well aware of these issues. But our modern world is so dependent on conflict minerals that refusing to purchase them is not an option: we use conflict minerals virtually every day. In fact, you are most likely making use of conflict minerals by reading this article. If you are reading this from your mobile phone, consider the following:
· Tantalum is used to store electricity in the battery;
· Tungsten ensures that your cell phone vibrates;
· Tin solders the circuit board to hold everything together;
· Gold coats the wiring.
The challenge of coping with the human rights abuse and conflicts therefore rests upon multi-stakeholder initiatives. Company engagement and regulatory bodies ensure better traceability of products and avoid criminal behaviour in the sourcing of 3TGs.
To this day, many companies we've worked with are unaware of the use of conflict minerals in their manufacturing. In 2017, a study from Harvard Business Review revealed that 80% of companies don't know if their products contain Conflict Minerals.
In the sample surveyed, only 1% of companies were able to declare with certainty that their products were conflict-free, and 19% had no reason to believe that their products contained DRC conflict minerals. These numbers illustrate the issue of non-awareness: the knowledge-reality gap is still very well established. It all starts with the following question:
What does a minerals supply chain look like?
Whether you're a miner, smelter, trader, or manufacturer of conflict minerals, the challenge of 3TGs traceability concerns you as long as the minerals are present in your supply chain. Typically, a minerals supply chain looks like figure 1. While 3TG mines are mostly located in the Great Lakes Region of the Democratic Republic of Congo, other areas such as gold mines in Latin America and the Middle East, and tin mines in South East Asia are also known to be rich in 3TGs.
Refiners and smelters, who turn 3TGs into usable raw materials, are typically found on the Asian continent. Manufacturers all over the world from various industries then import these materials and embed them into their products. Naturally, the end-consumer represents the last actor in the supply chain.
Regulatory Compliance
In January 2021, the EU conflict minerals regulation came into effect as a union-wide attempt to regulate supply chains and increase transparency between conflict minerals actors. The new law reflects the OECD's 5 step framework of "Due Diligence Guidance for Responsible Supply Chains from Conflict-Affected and High-Risk Areas". As of now, EU importers of tin, tantalum, tungsten, and gold will have to carry out checks on their supply chain by following a five-step framework:
1. Establish strong company management systems;
2. Identify and assess risk in the supply chain;
3. Design and implement a strategy to respond to identified risks;
4. Carry out an independent third-party audit of supply chain due diligence;
5. Report annually on supply chain due diligence.
The regulation applies to upstream companies (i.e., direct importers), but naturally influences downstream companies who, from now on, can easily request their supplier to show proof of their due diligence system, regardless of their position and degree of bargaining power over their suppliers.
Under the Obama administration, section 1502 of the US Dodd-Frank act (2010; 2014) was implemented to oblige public companies to trace and control their minerals supply chain in order to ensure that the raw materials they use are DRC conflict-free.
The main difference between the two regulations is that while the Dodd-Frank act directly concerns conflicts in the DRC, the new EU law broadened the scope and covers virtually all geographical areas. In addition, while the EU regulation focuses on upstream companies, the US regulation targets downstream actors.
Best Practices for Downstream Companies
In the EU, while upstream actors' responsibilities are clearly defined through the new regulatory framework, this is not necessarily the case for downstream companies. At Nexio Projects, we established some key processes to support companies in their first steps to ensure the minerals they use are conflict-free.
Label your suppliers properly.
It may sound obvious, but transparent supply chains start with clear labeling. Especially with complex supply chains, it is important to keep track of supplier data through an up-to-date database. Clearly establish the name of your supplier, the entity, location contact person, type of raw materials, and quantity orders.
Know your "risk" suppliers.
Through a supplier risk analysis and with the help of a structured database, it is easier to determine which suppliers are relevant to monitor for conflict minerals. Researching for 3TG minerals presence in sourced materials is highly important as they can easily be "hidden" in other materials. For instance, tin is commonly found in white iron.
Assess your suppliers.
A common way to transparently communicate on conflict minerals is through the CMRT template, a free and standardised reporting tool from the Responsible Minerals Initiative (RMI) which facilitates the transfer of information among supply chain actors. To ensure that you have full knowledge of the contents of your products, request your suppliers to fill in the CMRT template. It will allow you to know the country of origin of the minerals you source, and which smelters and refiners are being used.
Establish proper boundaries.
There are many ways you can establish boundaries and demand conflict minerals responsibility from your suppliers. Requesting audits is an efficient way to do so. The most widely used audit is the RMAP (Responsible Minerals Assurance Process) from the RMI, which can identify smelters and refiners that produce responsibly sourced materials, in accordance with OECD guidelines. Furthermore, you can lay down expectations and obligations in your supplier code of conduct or include conflict minerals clauses in your supplier contracts.
Create the necessary remediation procedures.
With new regulations in place and increasing concern worldwide, you can now increase your expectations. Think about how you want to cope with supplier nonconformity and formalize it into a procedure. This can range from capacity building to contract termination.
If data inconsistency arises (e.g., the supplier says "no DRC sourcing" but smelters known to source from DRC are listed), do take the necessary measures as the risk is not only regulatory but also reputational and can have a tremendous impact on your organization. To verify this information, you can access the Smelters & Refiners' list.
Formalize everything into a policy.
Creating a formalized policy will help to guide your organization through the complexity of due diligence. Here, your conflict minerals goals and commitments should be written down, roles and responsibilities should be allocated to demonstrate to both internal and external stakeholders that you engage in due diligence. Once again, transparency is key: publish your mineral sourcing policy on your website and regularly review it.
If relevant, create a due diligence report.
The necessity of creating a due diligence report depends on where you are located in the supply chain and the volume of 3TG which can be found in your products. As a direct importer, you are obligated to report annually on supply chain due diligence.
Conclusion
The biggest problem with conflict minerals is that the majority of companies are not aware of whether or not the 3TGs are present within their supply chain. This issue needs to be addressed first, by creating insight into what the supply chain looks like. The OECD's five-step framework requires upstream companies to complete the proper due diligence. On the other hand, the US Dodd-Frank act applies to downstream companies. Both compliance measures are in place to ensure conflict-free supply chains, however, both regulations have their shortcomings in terms of scope.
We established some key processes to support companies in their first steps to ensure the minerals they use are conflict-free. Additionally, we offer services to put these best practices in place and help you with the proper procedures. Contact us for more information on how to ensure your supply chain is conflict-free.