A response to Dopper's: To B or not to B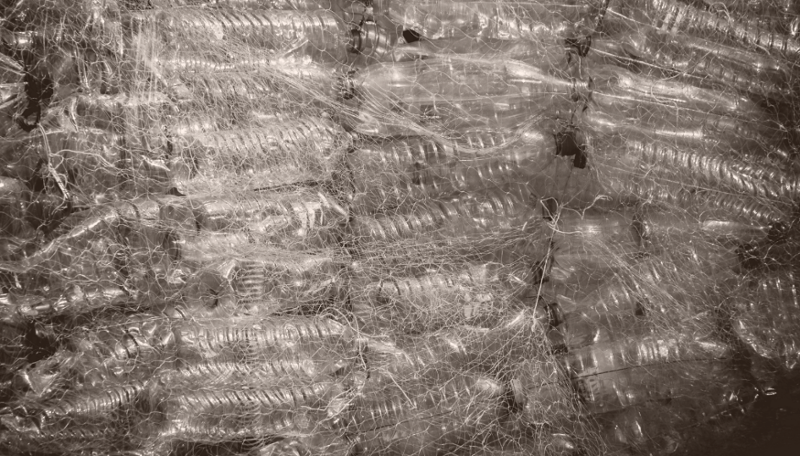 That's the question. Or is it?
We have a different response. But first, some context.
The reusable water bottle producer Dopper is calling out B Lab for recognising the B Corp certifications to Evian and Spadel. The latter produce single-use plastic water bottles, thus contributing to the problem of plastic waste. The resulting pollution is endangering the health of our oceans and lands.
As members of the B Lab community ourselves, we'd like to raise our voices to inspire and turn this conflict into an opportunity for collaboration.
Dopper - On a mission to empower people to choose reusable water bottles
Dopper aims to transform the industry by putting single-use water bottles out of business.
The Dopper water bottles are sustainably produced with durable and recyclable plastic. As a result of their various initiatives, Dopper prevented 66.587.592 kilos of single-use plastic from entering our oceans. You can find out more about Dopper's initiatives around the globe here.
Evian - The #1 premium natural spring water worldwide (GlobalData, 2018)
Known as light and easily drinkable, Evian water comes from a natural spring source in the French Alps.
As its business heavily relies on nature, Evian works on three main sustainability areas:
The preservation of the water spring;
The continuous development of more sustainable packaging and recycling options;
The reduction of their carbon footprint.
Spadel - A regional leader in natural mineral water brands
Spadel has a strong regional focus in the European market with the goal of containing the environmental impact of transport.
Other than carbon footprint reduction, the company also strives for packaging recycling and biodiversity protection.
What does it mean to be a B Corp?
B Lab operates under the mission of transforming the global economy into an inclusive, equitable, and regenerative one. As businesses play a central role in this transition, B Lab encourages organisations to be a force for good. Specifically, it developed a certification process to verify sustainability claims from the private sector.
The pivotal conditions to achieve the B Corp certification are the following:
Legal commitment - Organisations aiming to become B Corps must submit a legal commitment by changing their corporate governance structure to be accountable to all stakeholders;
Transparency - The information concerning the performance assessed through the B Lab's standards must be publicly available, in line with the idea of being accountable to a wide range of stakeholders;
High social and environmental performance - Businesses will achieve the certification only if their entire social and environmental impact exceeds a minimum score set by the B Lab.
The true meaning of sustainability
Plastic waste represents one of the main threats of our century, that much is certain. But sustainability is about more than waste reduction.
According to Plastic Soup Foundation, since the 2000s, more than half of all the plastics ever produced have been made (Figure 1).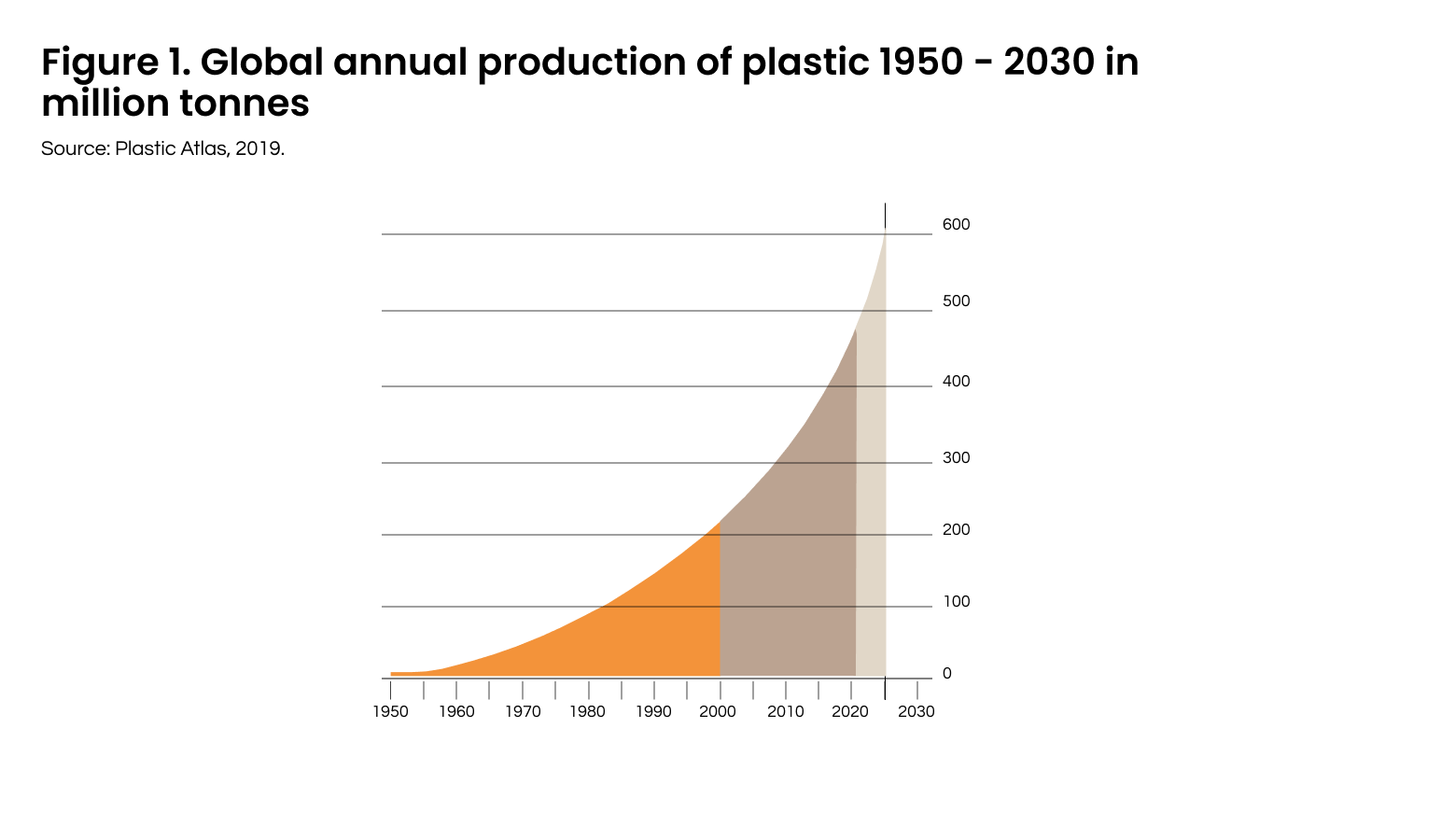 Moreover, out of the 9.2 billion tons of plastic manufactured between the 1050s and 2017, only 15% has been recycled (Figure 2).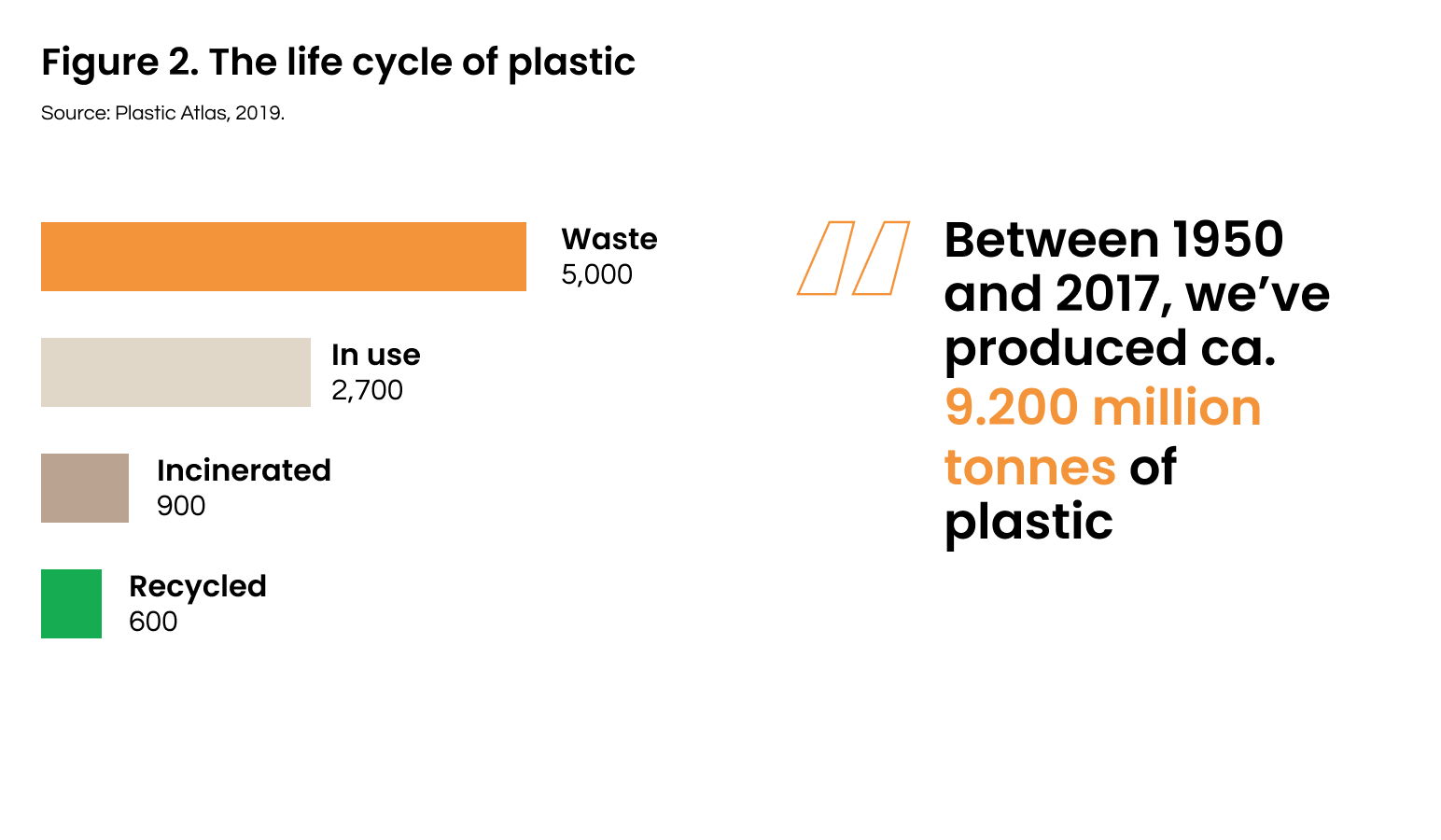 Nevertheless, as shown by the B Lab principles, sustainability goes way beyond waste reduction by encompassing wider social and environmental aspects.
The 'watering down' (pun intended) of rating systems has always been a threat. Do you keep an ESG rating exclusive and thus only reserved for the truest of sustainable companies? Or, do you provide a system that allows organisations to self-assess and consumers to rate?
If you look at an ESG rating or certification as a means of measurement, the organisation is able to take steps to improve. The rating itself doesn't have an actual impact.
At Nexio Projects, we firmly believe these ratings are a valuable tool and just the beginning of an organisation's sustainability journey.
Instead of calling organisations out for pollution, as there are organisations causing more harm than Evian, we would like to set a different challenge. How can we contribute to a solution in line with 'business as a force for good'?
Our stance is that by excluding organisations from achieving these types of certifications, we're discouraging them from taking action, which is not contributing either. But what can we do?
Let's foster collaboration
For the sake of impact, let's focus on Evian as one of the largest bottled-water brands in the world. In essence, Evian sells water and Dopper sells bottles.
This one is pretty obvious, but what if plastic bottles were replaced by reusable water bottles. Obviously, this is not a foolproof solution. Plastic bottles are produced at a much larger scale than reusable ones, and then we would be left with an excessive amount, and thus waste, anyway. However, we still believe that circularity could be applied here to achieve the goal of less plastic water bottle waste.
Dopper could work with Evian to recycle their plastic water bottles into Dopper bottles. The Dopper is made of plastic, why not source this plastic in an even more sustainable way by turning waste into a new product.
Evian could, in collaboration with Dopper, set up a system where water bottles can be filled with Evian water, as opposed to sold in plastic. These refill stations could be placed in supermarkets, and stores that sell Evian normally. These two brands could join forces. Evian being the giant that it is probably has more funds. By working with an organisation that has sustainability embedded in its DNA, the two could be unstoppable.
Both organisations could donate shares of their profits to collaborate with organisations such as Plastic Soup Foundation, and Ocean Cleanup. There are many other organisations tackling the issue of plastic pollution. Dopper already works to fund projects for clean drinking water. Again, more can be achieved by working together.
We would also challenge you to think beyond your organisation and think about worldwide issues of drinking water and supply countries that lack clean drinking water. Instead of supplying them with waste, supply them with pumps and Doppers to use on a daily basis.
A shift in mindset
The way we see it, the sustainable transformation has many challenges, but focus on these 3 as the core:
Engineering
Accounting
Behaviour
Engineering: There are solutions that need to be created to make our society more sustainable, they may or may not already exist. Simply put, we can't continue the way we are going.
Accounting: There is a growing number of ESG ratings, standards and frameworks. The complexity is enormous.
Behaviour: Although some sustainable solutions already exist, behaviour also needs to change on a large scale. The push and pull effect comes to play. For consumers and organisations alike, we will need a shift of mindset towards collective ownership. Instead of pointing fingers and focusing solely on the operations of individual entities, we encourage the private sector to:
Foster collaborations where possible;
Engage with suppliers and clients to reduce scope 3 emissions;
Take responsibility beyond the boundaries of your operations.
Our call to action goes out to Dopper and Evian particularly. But we'd also like to challenge each and every organisation to look for solutions and synergies along their value chain.