4 Steps To Conduct A Materiality Assessment
The what, why and how of materiality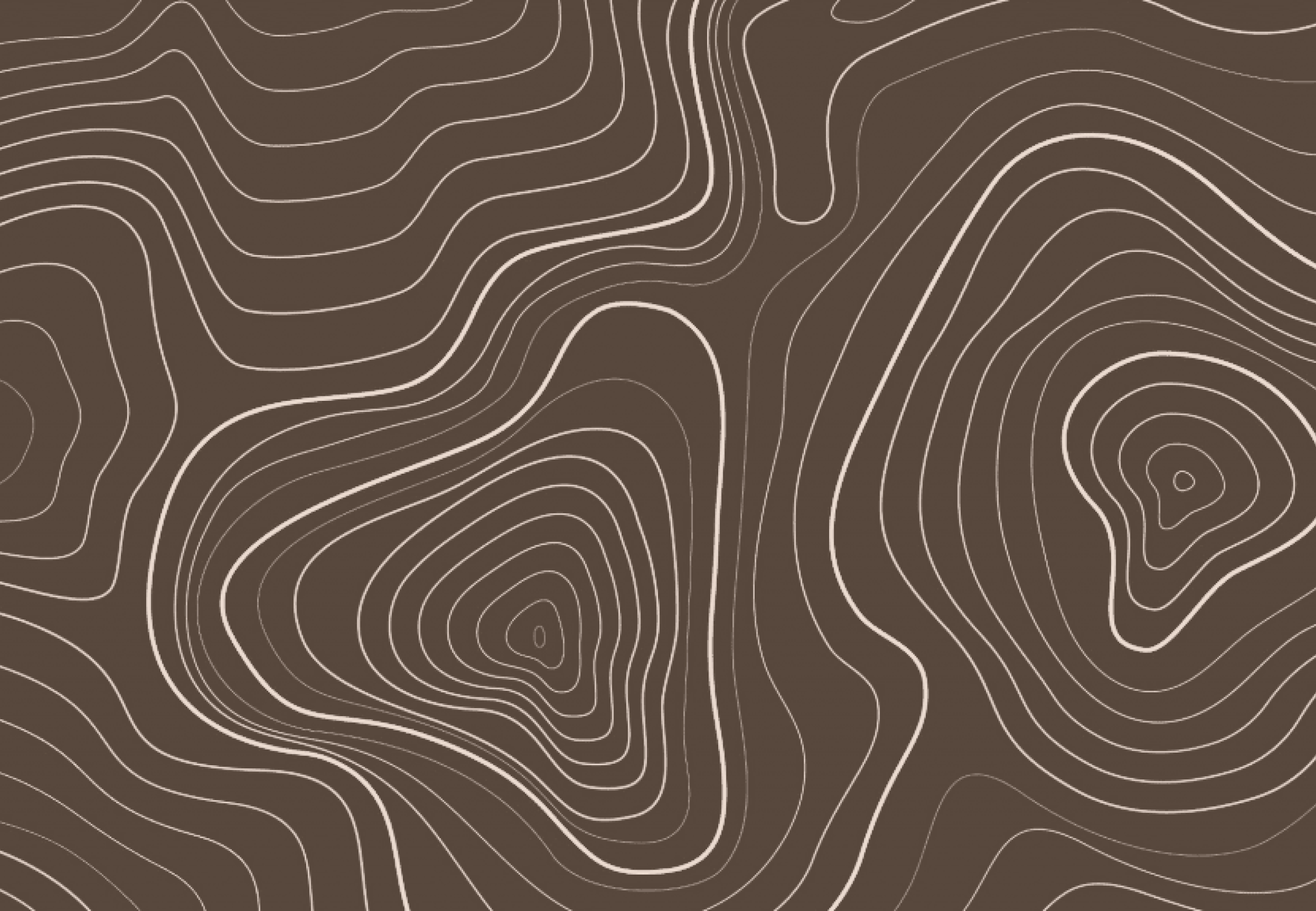 What is a materiality assessment?
In 1867, the English Court introduced the term 'Materiality' in a case, defining it as 'relevant, not negligible fact'. Ever since the concept has been evolving and, in 2006, GRI G3 Guidelines introduced the concept of materiality into the sustainability reporting context. Today, it has two main areas of focus: a financial materiality perspective and a non-financial materiality perspective making it a strategic sustainability tool. It is double materiality as it considers what investors care about but also all other stakeholders in terms of social and environmental impact.
The adoption of the materiality assessment process as a guide to sustainability reporting and strategy has consequently increased over the years. About 80% of the world's largest companies are identifying material sustainability issues in their reporting. Expectations and reporting standards are growing fast and there are now twenty times more non-financial disclosure requirements than there were five years ago.
This article offers you a broad approach to conducting a materiality assessment. If you wish to learn more on the subject, you can download our eBook, Guiding You Through the Materiality Assessment, here.
Why perform a materiality assessment?
Transparency has been a thriving concern for businesses that need to meet expectations from socially and environmentally more conscious consumers, investors, employees, regulators, etc.
A materiality assessment or analysis is the opportunity to evaluate the environmental, social, governance, and broader emerging challenges that are critical to the success of a business. The materiality process guides companies to prioritize the identified issues, mitigate risks, drive resource allocation and goal setting to give just a few benefits. It is also a chance to engage stakeholders and apply a sustainability perspective to business risk.
The questions that need to be asked are:
Who are my most important stakeholders (in terms of scope and impact)?
What are my areas of material focus?
Where should we focus our efforts and resources?
How to perform a materiality assessment?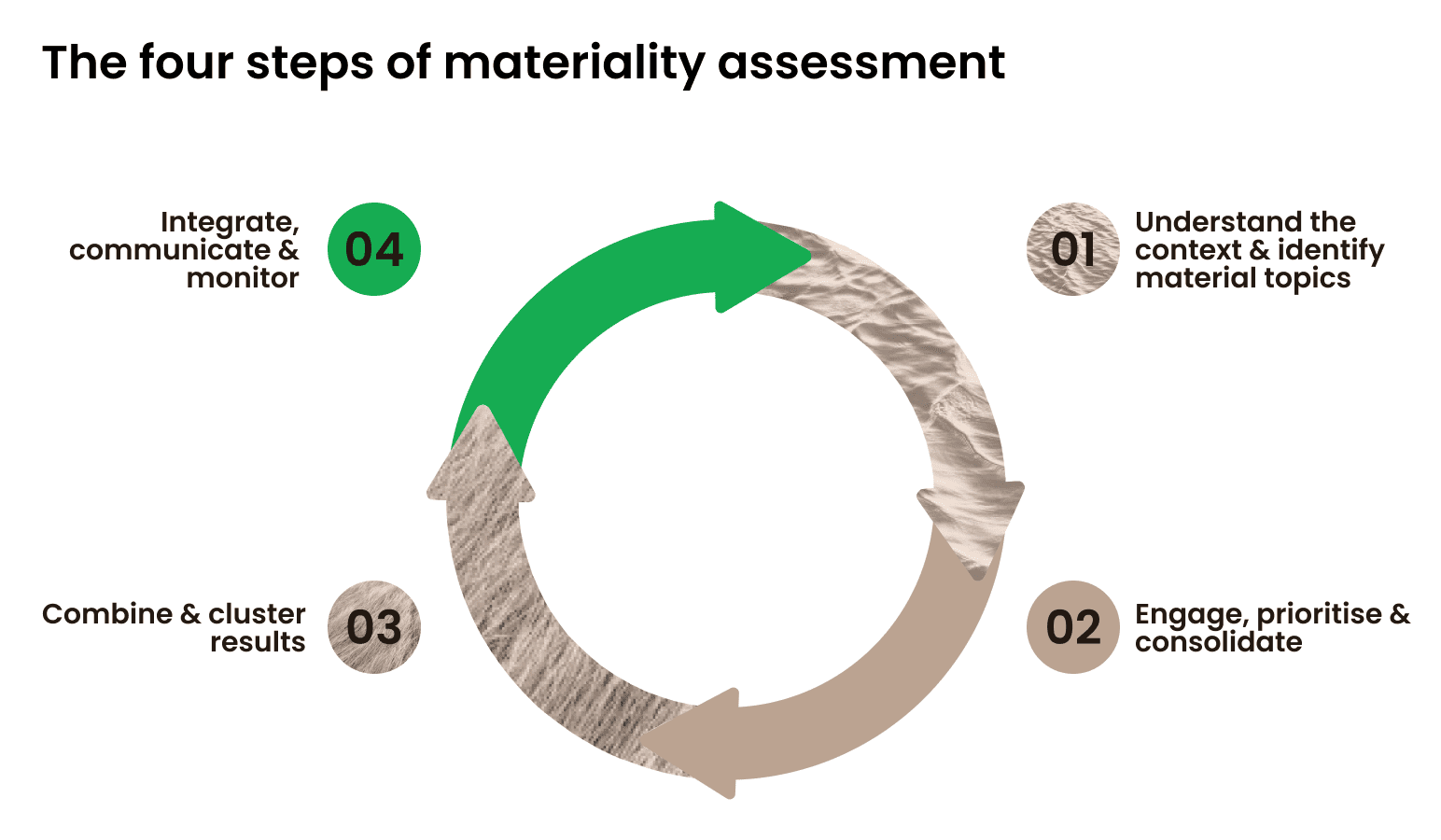 Step 1: Understand the context and identify material topics
Firstly, you will have to define the purpose, scope, and approach the company wishes to set. Knowing the framework, you will be able to conduct some research leading to a long list of material issues relevant to your industry, location, and organization. Then, you will map the upstream and downstream stakeholders making sure to diversify to ensure a comprehensive perspective.
Step 2: Engage, prioritize and consolidate
At that stage, you want stakeholders to engage. The goal is to get to a shortlist of what is the most relevant to your business operations. Workshops, interviews, or questionnaires are some of the ways you can approach each stakeholder. We recommend using existing networks or processes for better engagement. Subsequently, you will rank the shorter list in line with the most urgent points.
Step 3: Combine and cluster results
Let's take a step back to the big picture and incorporate all your results around your long-term strategy. By so, you can identify material topics and strategic pillars and elaborate concrete actions from the analysis.
Step 4: Integrate, communicate and monitor
The final step will be to visualize your material issues and communicate them. First, map your results from step 3 on an X-Y axis to define priorities, taking into account the risk they represent. Then, it is time to exchange internally and integrate your findings in your sustainability strategy with actionable goals. A communication part to stakeholders should also be considered as it allows them to advocate the topics and include the most pressing ones in the decision-making process.
Conducting a materiality assessment can be challenging, and companies may have some difficulties finding the right way to prioritize topics, define boundaries, engage stakeholders, etc. Nexio Projects can guide and support you throughout the process.